design
AutonomIT
2015, 23 Nov
With 8 members of my study association, we took the challenge to organise the National Computer Science Symposium (SNiC abbreviated in Dutch). Around 400 students from all over the Netherlands come together to attend talks about a topic related to that year's theme. Our event revolved around autonomous systems and was aptly named AutonomIT.
Promotion
To hype the event I created promotion material that was distributed across all participating universities across the Netherlands. Apart from the posters and stickers, I also made and ordered 2500 beer felts that were a huge success during student association social drinks.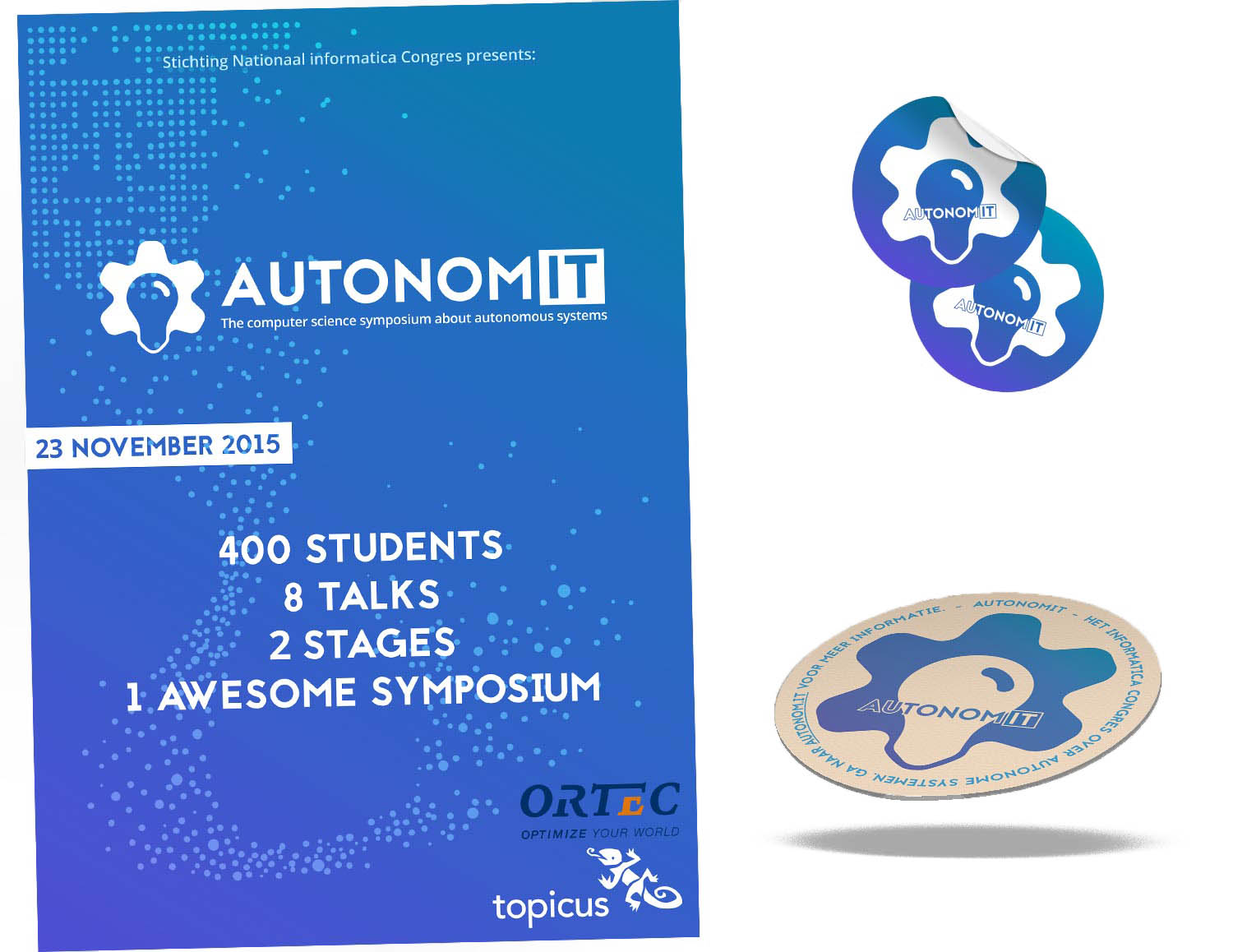 Online ticket system
I built a website on which visitors could get more information, specify their preference for talks, and activate their ticket. The system also connected with a barcode scanner such that we could check in and track visitors, as well as provide them with name badges which could also be exported from the system.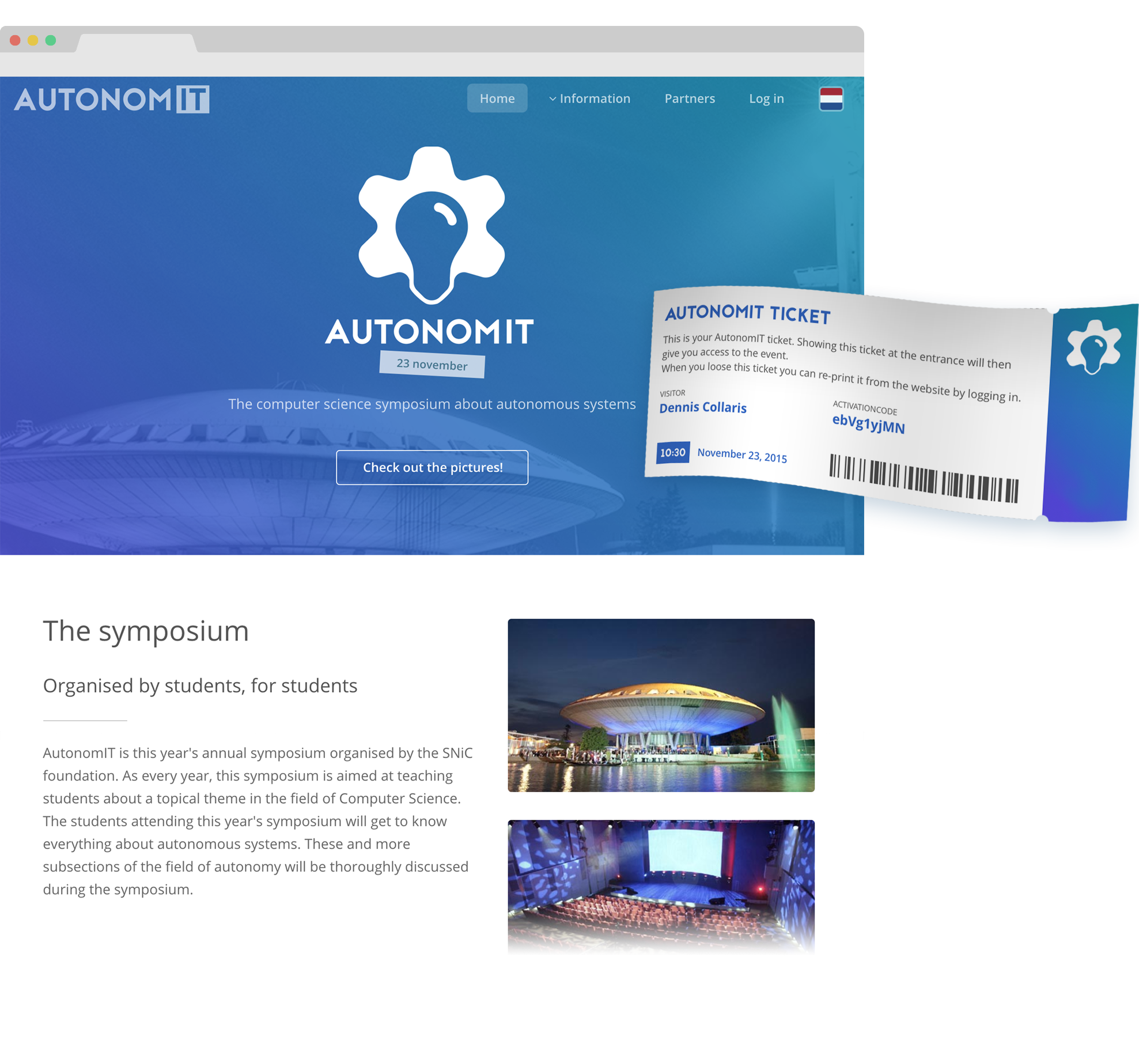 Event
At the event itself, there was a lot of branding and promotion. From roll banners presenting the schedule, a Twitter wall system presented on 11 different screens throughout the venue, to the entire venue lighting up in blue. Most elements are captured in the pictures taken during the day.
Goodies
Every visitor each received a goodie bag upon entrance with our logo on it. The bag contained mostly sponsored items, but also a custom made blue leather notebook with our logo enbossed in the cover and spine. We awarded the speakers with an AutonomIT branded umbrella.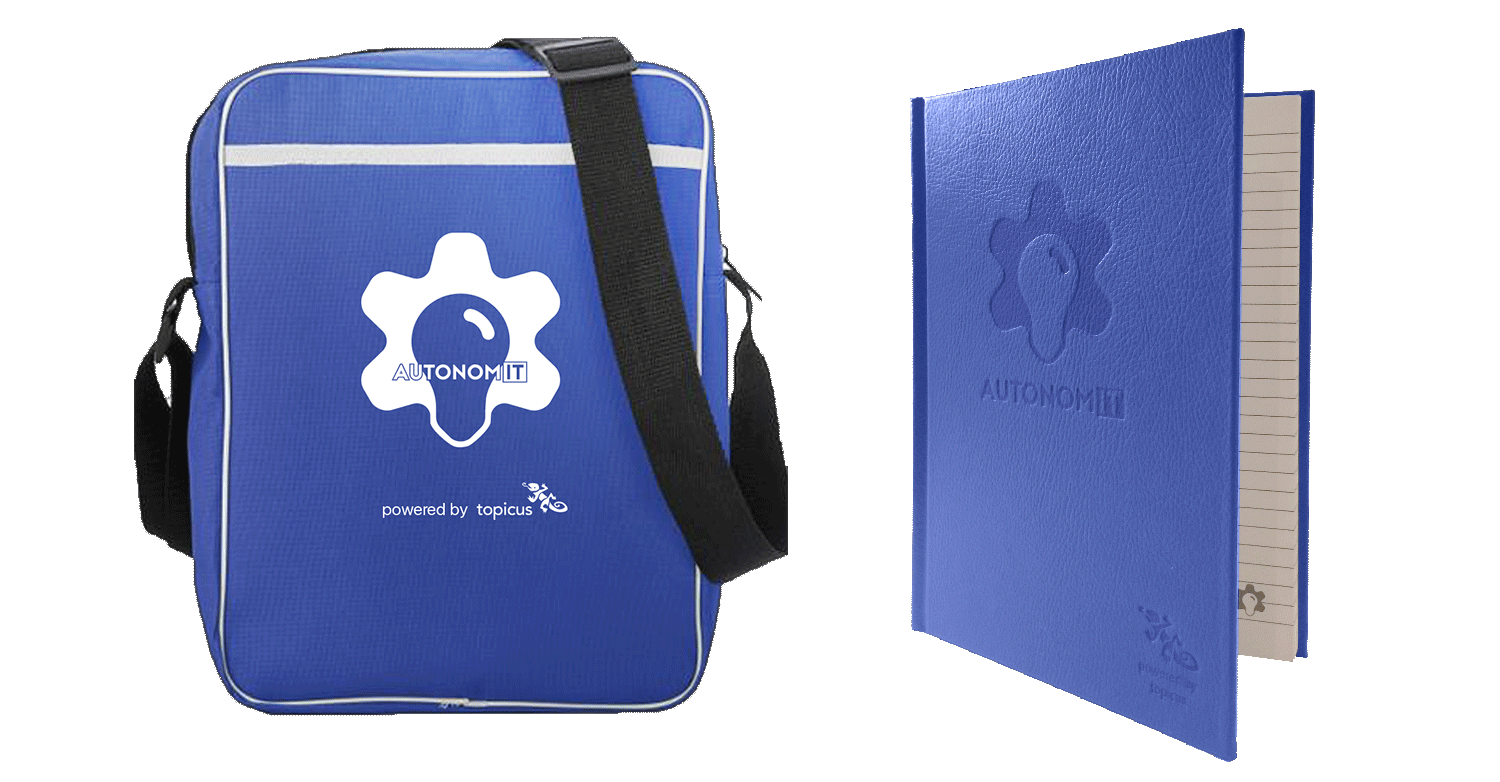 If you are looking for more information about AutonomIT or just want to take a look yourself, you can take a look at the archived website still available below.